January 2021
Can't-miss January events for kids in Pittsburgh
The new year breaks open with lots of cool things to do with kids. Once again, Pittsburgh organizations rise to the challenge to create exciting encounters, intellectual diversions and the kind of entertainment that will knock your socks off. While many events remain virtual in nature, fun in-person activities come back into play. Make plans for these top January events for kids in Pittsburgh.
Laser Galactic Odyssey and Laser Queen, Carnegie Science Center: Jan. 4-31
The Carnegie Science Center reopens with two dazzling laser shows in its newly renovated Buhl Planetarium. In Laser Galactic Odyssey, the full-dome laser show is choreographed to cosmic-themed music like John Williams' "The Imperial March," The Beastie Boys' "Intergalactic," and Monty Python's "Galaxy Song." The Laser Queen show blares sing-along rock hits like "Another One Bites the Dust" and "Bohemian Rhapsody." Check the daily calendar for times and dates. Tickets can be added to your general admission or can be purchased separately for a laser show-only visit.
Teen SciTALK Series, Phipps Conservatory and Botanical Gardens: Jan. 13, 20 and 27
In each Phipps' Teen SciTALK session, high school kids meet a pair of scientists in different fields. Kids interested in pursuing studies in science will learn how these professionals approached their fields, their education and career paths. While the speakers explain what it's like to be a scientist, kids can envision themselves in similar roles. Registration for the three-week virtual program is $65.
Afrofuturism: Hair Pride Day Camp, Assemble Pittsburgh: Jan. 18
Kids in grades 3-5 are invited to participate in Assemble's Afrofuturism: Hair Pride Day Camp to celebrate curls, kinks and coils. Part of the Black culture programming examines the Crown Act legislation that will make it illegal to discriminate because of hairstyle. Registration is $20, with some $10 scholarships available, including a material kit pickup on Jan.15. The session is free for Garfield residents.
Young Chef Thrive Cooking Academy series, Phipps Conservatory: Jan. 19, 26 and Feb 2
These skills will benefit kids for a lifetime of healthy cooking. Phipps' Plant Power cooking series for ages 10-14 will introduce young chefs to basic knife skills and culinary dexterity with a dash of nutrition. Chef Emily Larsen's three Zoom classes cover plant-based Protein Basics with creative tofu prep; a Local Roots session starring root vegetables and dipping sauce; and a Spaghetti Squash and Meatballs entree. Grownups will receive a grocery list before each class. The three-week series costs $65 per household, which allows siblings to learn and cook together. Register here.
For complete list visit: Can't-miss January events for kids in Pittsburgh
Living Your Best 2021! Virtual Vitality Cafes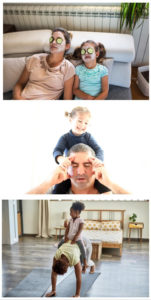 Join virtually with families of children receiving Early Intervention
and/or Family Support Services for conversations focusing on self- care, health and wellness.
Who: If you are a family member of a child currently receiving Early Intervention and/or Family Support services in Pennsylvania, we invite you to join in these conversations with other family members.
What: Virtual Vitality Cafes (through zoom)
When: 12:30-2:30 pm
Jan. 27, 2021
Feb. 24, 2021
March 24, 2021
Pre-Registration is required for each café.
Register Here
https://www.surveymonkey.com/r/K7T79WC
Feel free to join one, two or all three!!
Any accommodations (language or ADA) must be requested at least two weeks in advance of each cafe, during the registration process.
To support participation, family members of children enrolled in Early Intervention Services or Family Support Services, a stipend of $40.00 will be offered for your participation. A child care reimbursement will be offered if needed to participate in the Cafes. Information on how to access the stipend/reimbursement will be provided after registration and necessary forms to be submitted for the stipend will be provided at the end of each Café.
Support for families of children who are deaf/heard of hearing is provided from Pennsylvania Department of Health. For other families of children receiving EI services that do not have a diagnosis hearing loss and children receiving Family Support Services, support is provided by The Office of Child Development and Early Learning. This will require ALL participants to pre-register and indicate what program(s) your child is receiving services and whether or not your child has a diagnosis of hearing loss. Download this announcement as a PDF.

December 2020
10 top things to do with kids in December in Pittsburgh
Discover the Burgh.   Explore all 90 Pittsburgh Neighborhoods
30 Days of Activities for Infants and Toddlers
Here is a list of 30 activities you can do with your young child. All activities are broken up by age.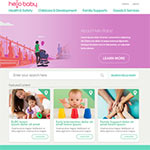 Hello Baby
A new resource for families Hello Baby is a collaborative effort among family-focused organizations in Allegheny County including Allegheny DHS, Health Dept, Healthy Start, Family Centers, Nurture PA, & the United Way of SW PA.
10 top things to do with kids in December in Pittsburgh
December is fueled by outdoor and indoor delights for kids in Pittsburgh. You'll find wizardry and magic, holiday celebrations, science and nature.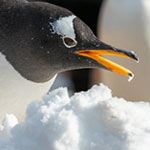 End the year on a high note with these top 10 December happenings.
Simple Winter Crafts for Toddlers
Got a crafty little toddler? As temperatures are dropping (and even snow somewhere) we've put together a collection of winter crafts for toddlers.
Crafts for toddlers should be easy to make, take little time and use large craft supplies they can easily handle.
Smithsonian Panda Cam‌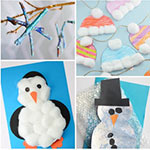 Check out the Smithsonian's National Zoo's Panda Cams, where you can watch giant pandas Tian Tian, Mei Xiang and their cub. Toggle between Panda Cam 1 and Panda Cam 2 using the tabs at
the top of the video player for the full Panda Cam experience.
Mei Xiang gave birth to a male giant panda cub Aug. 21!
Play it Forward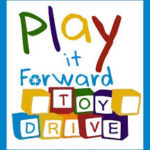 Play it Forward Pittsburgh will be hosting their toy drive this year! Participants will be required to sign up to receive toys this year as there will be no public shopping day. Sign-ups will open on Monday November 16th, so please start spreading the word now! Half of the slots will open at 9am and the other half will open at 9pm to allow for varying schedules. Additional sign up slots may become available if the number of donated items permits. Pick-up days will be December 11th and 12th at the Convention Center.
More information can be found at Play it Forward Pittsburgh.
RADical Days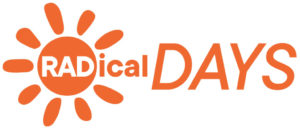 RADical Days continue through November. Check out Nov events at the August Wilson Center and the Manchester Craftsmen's Guild. Take advantage of a variety of free family events that are open to the public. Click here for a list of upcoming events. https://www.radworkshere.org/pages/radical-days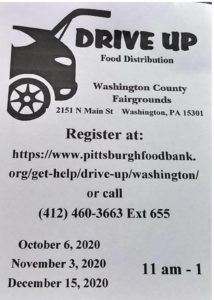 TEIS Social Media
Are you following our social media accounts? Be sure to like us on Facebook and Instagram @teis_ei. Daily activities, information and fun facts are posted daily.
The Nurture Program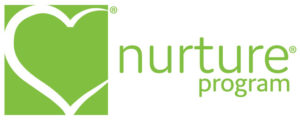 The Nurture® Program is a text-based parent support program. The goal is to support parents so that they can nurture their babies. Parents
can enroll by completing a short enrollment form at NurturePA.org.
Housing Resources
Need diapers?
Go to the website of the Western Pa Diaper Bank for a list of local distribution sites around the county.