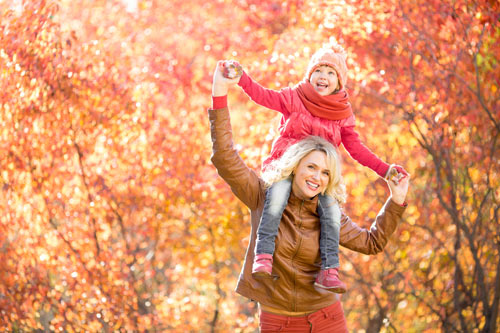 Looking for something to do with your toddlers and kids this fall?  Here are some ideas. Visit Kidsburgh.org for more!
Kids Out  & About Pittsburgh Calendar
Crafts Projects
Good Housekeeping's 65 Spooktacular No-Carve Pumpkin Ideas to Fill Your Halloween With Fun.
North Hills Art Center offers a take-home craft project to be assembled, painted and returned to contribute to the beauty of the center's community garden. Pick up your choice of materials from Sept. 29-Oct. 9 and return by Oct. 10 to add your artistry to the installation.
Obstacle Course at Andrew Carnegie Free Library and Music Hall!
Can you balance on a log over hot lava? Jump over a river? Stomp and roar like a dinosaur? Try all this and more with the library's sidewalk obstacle course! Kids (and the young-at-heart!) can have fun conquering the obstacles while enjoying some physical activity and practicing their coordination. Find the starting line of our obstacle course outside the Music Hall doors.
The obstacle course is available any time (not just the dates listed) outside of the Andrew Carnegie Free Library and Music Hall!
Pumpkin Patches You Can Visit
Shenot Farms opens its pumpkin patch on Saturday, Sept. 26. Enjoy fresh air on the half-mile to the field. Access is $2 on Fridays-Sundays, free Mondays-Thursdays, free every day for ages 2 and younger.
Soergel's Farm offers free access to its apple orchard and pumpkin patch for daily picking, plus the Petting Zoo.
Triple B Farms welcomes families to Fall Fun that includes pumpkin, apple and sunflower picking. The $10 timed tickets include two corn mazes, visits to the animal barn and hayrides. Free for ages 2 and younger.
Trax Farms' Harvest Days includes a 3-acre corn maze, farm animals, a pumpkin patch and a hayride in its $10 ticket. Kids 2 and younger are free.
Simmons Farm's fall festivities include hayrides, mazes and rubber duck races, along with pumpkin, apple and flower picking. Purchase timed tickets in adavnce.
Creative Curriculums
Created by Trust Arts Education Teaching Artists, Creative Curriculums are PA Standards aligned arts-integrated extensions to classroom curriculums. Each one consists of three activities focused on a specific art form or theme, plus one family activity to expand the learning into the home. Learn more and download helpful PDFs from Creative Curriculums.
RADical Days Calendar
RADical Days is an annual thank you to the public with free admission, tours, performances, and family activities offered by the organizations and attractions that are funded by RAD.  Check out the Calendar here.