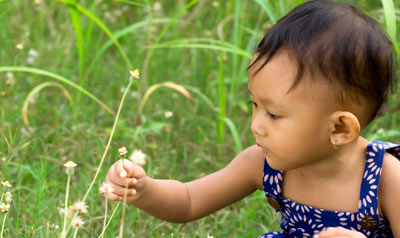 Sensory and Language Activities for Summer
August 6, 2020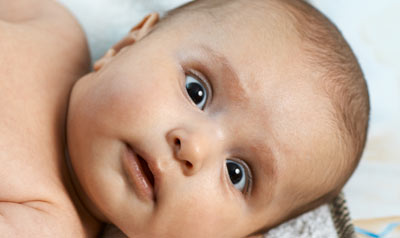 Cortical Visual Impairment
November 8, 2020
Important Toddler Milestones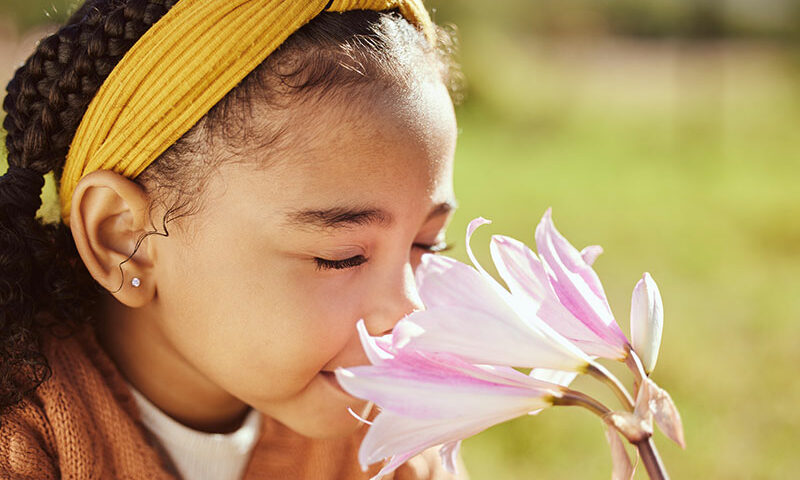 Important Childhood Milestones
Every parent knows their child will develop certain skills and behaviors over time.
Experience tells you rolling over and crawling come before walking. Babbling comes before talking. Playing peek-a-boo happens a year or more before pointing out things in a book.
Milestones have been observed in every age and across a range of behaviors and abilities, including physical development, social/emotional growth, language and communication, and learning skills.
While every child is different and develops at their own pace, there are known averages or periods in which to expect certain behaviors.
When a child falls behind, there may be developmental delays. At TEIS, Inc., our mission is  to provide a wide range of individualized, family-centered therapies that help children reach their full potential. It's called Early Intervention and is provided free for all families in Pennsylvania as part of the Individuals with Disabilities Education Act.
What are some of the most common milestones of early childhood, and where can you learn more about early intervention?
Typical Toddler Development

Here is a small sample of childhood milestones from six months to three years.
6 Months
Accepts pureed foods from a spoon.
Begins to babble consonant sounds.
Gets excited about favorite toys. Smiles and laughs.
Holds head up well in supported sitting.
1 Year
Finger feeds self and is able to hold a spoon.
Says "mama" and "dada" nonspecifically.
Enjoys looking at self in a mirror.
Uses thumb and forefinger to pick up tiny objects.
18 Months
Drinks from an open cup with assistance.
Uses 10 or more words spontaneously.
Able to focus on an activity or toy for about 3 minutes.
Throws ball forward and attempts to kick it.
2 Years
Chews and swallows solid food.
uses 2-word phrases with a vocabulary of about 25 words.
Begins to play with other children.
Runs without tripping or falling.
3 Years
Eats the same foods as the rest of the family.
Answers questions and gives name on request.
Able to complete 6-9 piece puzzle.
Holds crayon with a mature grasp.
Notice there are four general categories for each age, ranging from feeding and communications to social/play skills and physical development. Altogether, there are over 100 milestone markers between birth and 3 years of age.
How can you measure your child against so many possible milestones?
Available Milestone Resources
Every parent can't become a milestone expert. But it's easy to help your child by increasing your awareness a bit and calling on expert guidance when needed.
At TEIS, Inc., we have a variety of milestone resources for parents.
On our website, you'll find an easy-to-use Infant/Toddler Development Quiz, along with FAQ breakouts for concerns you may have about Feeding, Sensory, Speech, and Motor Skills.
You'll also find a series of Milestone Meter Quizzes in our website menu, under Concerned, starting with our 0-3 Month General Questionnaire.
By focusing on your child's age group and your area of interest, you can quickly narrow down your concerns and gain a sense of how your child compares to the averages.
For a general look at milestones between 0-3 years-of-age, check out our Infant and Toddler Development PDF.
The Help You Need
If you have concerns, the help you need is free and available. In Southwestern Pennsylvania and the Pittsburgh region, call TEIS Early Intervention at 412-271-8347 or text 412-543-8398 for more information. Our business Hours are 8:00 am to 4:00 pm, M-F.
Worried about the COVID-19 Pandemic? TEIS has developed a wide range of remote, Tele-Intervention capabilities and resources to help you over the Internet.
At TEIS, our mission is to help families with children 0-3 recognize and overcome childhood developmental delays. You can also Contact Us via our website.
Reference Links for More Information
TEIS, Inc. | Would EI Be Beneficial for My Child?
Centers for Disease Control (CDC) | CDC's Developmental Milestones
MedlinePlus | Toddler Development

Send to a friend!
Would you like to see more videos? Visit our
Activity Videos page for Parents & Kids
. New videos are added on a regular basis. At TEIS, our mission is to help families with children 0-3 recognize and overcome childhood developmental delays. Call TEIS Early Intervention at
412-271-8347
or text 412-543-8398 for more information. Our business Hours are 8:00 am to 4:00 pm, M-F.