Toys are more than mere playthings — they're the tools with which babies and toddlers learn to make sense of the world around them. Playtime is serious business for young children, as play with toys can help babies and toddlers develop crucial skills they will need as they grow. Providing babies with the right toys at the right stages of their development gives them an opportunity to hone their cognitive skills, their physical coordination and their emotional acuity. Babies and toddlers are doing more than playing when they use toys. They're practicing for the real world.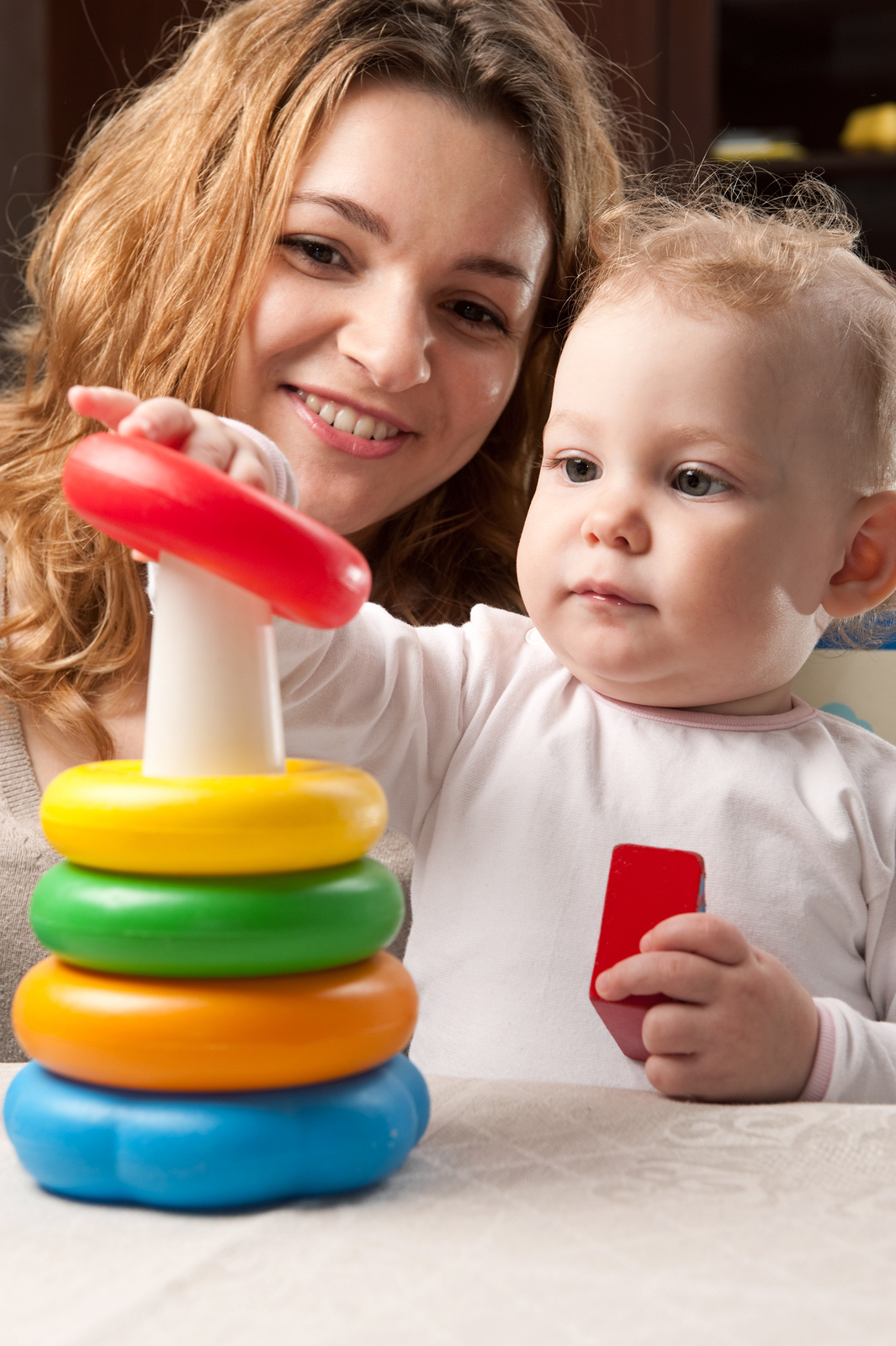 For instance, babies around 1 month old are at the beginning stages of developing their physical coordination. This means getting plenty of "tummy time" is important for helping them become strong enough to lift their heads. Activity mats can be a great way to encourage a newborn infant to spend time on his or her tummy. As children get older, around the 6-month mark, they begin to develop emotional attachments to certain items and seek routine. A teddy bear or security blanket can become very important to a baby at this phase, especially when used at naptime or bedtime.
Once young children develop the necessary physical skills to get around and do tasks more independently, play begins to become more of an avenue for self-expression. This means art supplies, role-play toys and dress-up costumes are thrown into the mix — giving toddlers a chance to mimic grown-up behavior and develop their imaginations and abstract-thinking skills. Choosing the right toys for your child's stage of development is extremely important for helping playtime do more than simply entertain them. The accompanying guide, created by BabyDepotUSA, explains each of the critical stages in babies' development as well as suggestions for toys that can be most beneficial for their development at each stage.
Created by BabyDepotUSA

Send to a friend!